Are you a 3d tech enthusiast looking for innovative ways to capture the beauty of your jewelry designs? 
Do you want an interface that allows customers to explore, select and customize rings with utmost ease? 
A powerful yet elegant ring configurator is key—a feature that can accommodate customers needs while reflecting superior design aesthetics. In this post, we look at how eye-catching 3D ring configurators are transforming modern customer engagement strategies in the retail industry. 
Find out more about these captivating technologies and get inspired by our selection of stunning 3D ring designs!
Captivating 3D Ring Configurator Designs For Inspiration
 In this section of our blog, we've curated a treasure trove of websites that feature ring configurators. Whether you're on the hunt for the perfect engagement ring, a personalized piece of jewelry, or simply want to explore the art of ring design, these handpicked platforms offer an array of options to ignite your creativity and help you craft the ring of your dreams. 
Get ready to embark on a journey through a world of stunning gems and endless customization possibilities as we unveil the top destinations for ring configuration online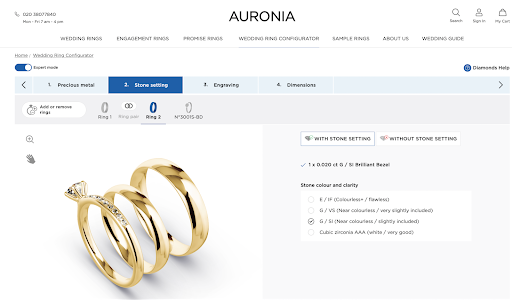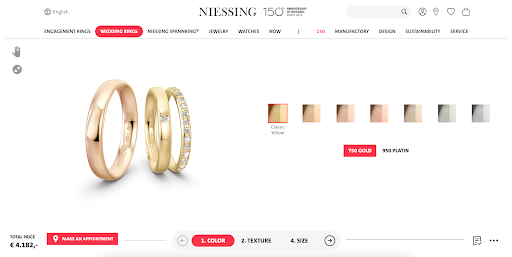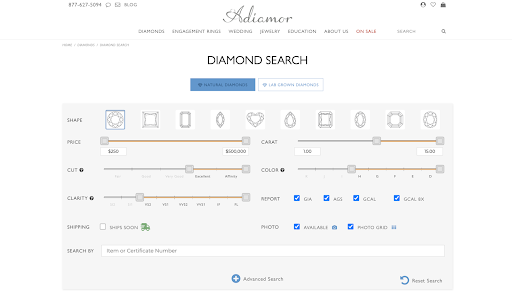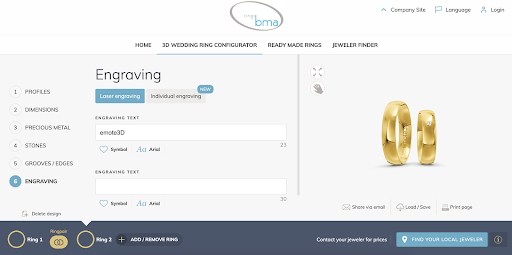 As we conclude our journey through the world of captivating 3D ring configurators, we hope you've found inspiration and excitement in the endless possibilities that these innovative tools bring to the realm of jewelry design. 
If you're looking to enhance your own website or offer your customers the opportunity to create their dream rings in three dimensions, look no further. Emote3D, a dynamic and emerging team of 3D configurator developers based in India, stands ready to turn your vision into reality. With a commitment to top-notch quality, streamlined processing, and affordable rates,
Emote3D is the perfect partner for bringing the magic of 3D ring customization to your online platform. Don't hesitate to reach out to us via our contact page to explore the limitless potential of 3D ring configurators and take your jewelry business to new heights. Your customers deserve nothing less than elegance in three dimensions!