BUSSINESS GROWTH WITH CUSTOM Three JS 3D CONFIGURATORS
Harnessing Creativity, Empowering Ideas, and Driving Business Expansion with 3D Configurators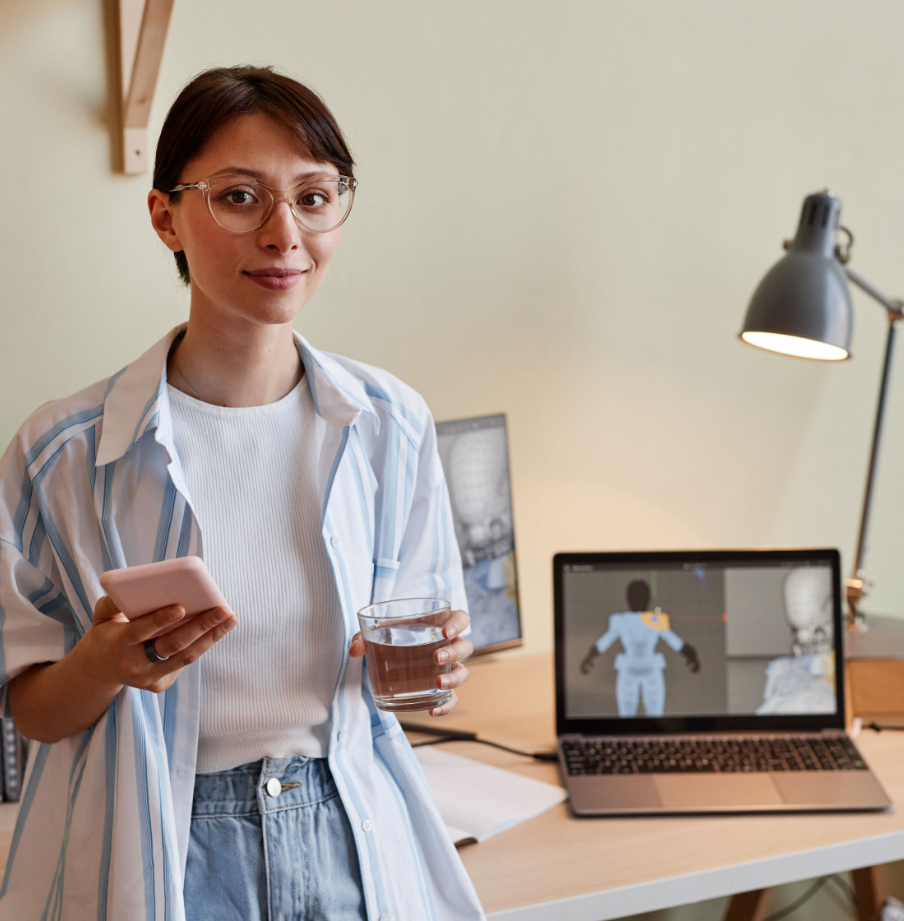 With emote3D, we empower you to build creative products, breathe life into your ideas, and propel the growth of your company. Our 3D configurators offer a seamless and immersive experience, allowing you to customize and visualize your products with stunning realism. Whether you're in the manufacturing industry, e-commerce sector, or any other field that demands innovative product presentation, our 3D configurators are here to revolutionize your business.
Embrace the power of customization, ignite your imagination, and unlock new avenues of success with our advanced Three JS 3D configurators. Let us be your trusted partner on this transformative journey.
3D Configurator Design and Development
Create the framework and user interface, establish the technical infrastructure, and define the core functionalities of the configurator.
3D Configurator Customization Implementation
Integrate a comprehensive range of customizable parameters and options, ensuring smooth interaction and real-time visual representation of changes made by users.
3D Configurator Testing and Deployment
Integrate the configurator into desired platforms, conduct thorough testing, provide user documentation, and continuously monitor and update the configurator for optimal performance and user experience.
Enhance the User Experience, Streamline the Customization Process, and Drive Business Growth!
Discover how this innovative tool can transform your design process, streamline collaboration, and bring your ideas to life with unparalleled clarity and precision.
Enhanced user experience through real-time visualization and customization. 
Comprehensive range of customization options for personalized products. Reduction in product returns and customer dissatisfaction.
Accelerated sales cycle with instant quotes and pricing estimates.
Improved customer engagement and satisfaction.
Streamlined communication between customers and businesses. Improved customer engagement and satisfaction.
Increased conversion rates and revenue.
Cost savings through virtual product prototyping.
Competitive advantage and differentiation in the market.
Valuable data collection and insights for future product development and marketing strategies.
Its objective is to furnish customers with an advanced digital tool, offering more than 1500 unique combinations, that empowers customers to design their ideal watch in a 3D environment.
With this intuitive tool, User can have the freedom to craft their perfect pair of jeans, customizing colors, cuts, and designs to match your individual fashion identity.
Introducing our cutting-edge shoe configurator, where you can transform your footwear with a splash of color. Immerse yourself in the possibilities as you customize every hue, creating a uniquely stylish pair, all through our seamless 3D configurator experience.
Step into the future of headwear customization with our cutting-edge cap configurator. Transform ordinary caps into personalized masterpieces using an immersive 3D interface, redefining your style in vibrant hues.
What do you want to talk about?
If you are in need of 2D & 3D visualizers and 3D configurators, emote3D is here to listen and assist you.

Please take a moment to fill out the form below, and we will promptly get back to you with the information you require.
Technologies We Work With